Washington, DC is a diverse city in which economic and health disparities abound. We have the nation's highest prevalence of HIV/AIDS and a high burden of chronic disease alongside volumes of immigrants, refugees, and low-income citizens who struggle to access basic healthcare services. Washington, DC is fortunate to have an active Department of Health and an extensive network of community health centers. As committed members of the DC community, we are strongly invested in empowering physicians to positively impact our local community. As residents of our nation's capital, we are also uniquely situated to advocate for large-scale policy change.
Our Underserved Medicine & Public Health (UMPH) concentration offers longitudinal clinical training at a local community health center and curricular training in public health, health policy and advocacy.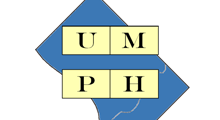 The goals of the UMPH concentration are to train residents to become community-oriented clinicians that are able to:
Deliver competent, compassionate and team-based medical care to marginalized populations of the Washington, D.C. metropolitan area.
Identify barriers, assess needs and advocate for resources to optimize the healthcare of underserved communities.
Embrace leadership roles in community health and public health organizations.
Our scholars are selected by competitive application prior to starting their PGY-1 year. The UMPH concentration is a 24-month curriculum that commences on July 1 st  of PGY-2 year. UMPH scholars participate in the UMPH curriculum in addition to completing all requirements of the IM residency program. They are expected to work closely with the communities who receive care at their clinical sites, directly applying skills gained through their internal medicine training and the UMPH curriculum.
We welcome your thoughts and questions. To learn more about UMPH, please contact the UMPH Director, Dr. Jillian Catalanotti.
We hope you can join us in making a sustainable impact on our community's health.
Our UMPH class of 2024
Andrea De Leon Tejeda (Categorical Track)
Nony Ekwempu (Categorical Track)
Jessica Huang (Categorical Track)
Reema Kola (Categorical Track)
Ryan Salemme (Categorical Track)
Our UMPH class of 2023
Chike Leigh (Primary Care Track)
Attiya Randolph (Categorical Track)
Sowmya Swamy (Categorical Track)
Shaitalya Vellanki (Categorical Track)
UMPH alumni:
Our UMPH class of 2022
Omowunmi Adedeji (Primary Care Track)
Leonel Atencio (Categorical Track)
Niraj Gowda (Categorical Track)
Martin Maldonado-Puebla (Categorical Track)
Daniel Ludi (Categorical Track)
Carly Rabin (Categorical Track)
Tatiana Rugeles Suarez (Categorical Track)
Our UMPH class of 2021
Alberto Batarseh (Categorical Track)
Kendall Brown (Categorical Track)
Lily Dastmalchi (Categorical Track)
Victoria Garland (Categorical Track)
Paula Mohyi (Categorical Track)
Amanda Moyer (Categorical Track)
Our UMPH class of 2020: 
Matthew Cichocki (Categorical Track)
Pedro Covas (Categorical Track)
Puya Jafari (Primary Care Track)
Praneet Kalkat (Categorical Track)
Paul Pickmans (Primary Care Track)
Mohammed Shirazi (Categorical Track)
Our UMPH class of 2019:
Sarah Alsamurai (Primary Care Track, Whitman Walker Health)
Barrett Holen (Categorical Track, Whitman Walker Health)
Meredith Trubitt (Categorical Track, Whitman Walker Health)
Our UMPH class of 2018:
Talia Bernal (Categorical Track, Neighborhood Health Services, Inc.), now a chief resident at GW
Vincent DeChavez (Categorical Track, Whitman Walker Health), now an Infectous Disease fellow at Mount Sinai in NY
Ivan Pena (Categorical Track, Neighborhood Health Services, Inc.), now Cardiology fellow at Hofstra Northwell in NY
Christina Sensabaugh (Categorical Track, Whitman Walker Health), now a Hospital medicine physician with Western Maryland Regional Medical Center in Cumberland, MD
Our UMPH class of 2017:
Tina Chee (Primary Care Track, Bread for the City); now primary care physician with an FQHC in Bronx, NY
Aneesha Hossain (Categorical Track, Unity Upper Cardozo Health Center / Homeless Outreach), now Hematology/Oncology fellow at University of Maryland
Adrienne Poon (Categorical Track, Molina Health/Bailey's Clinic); now Hospital Medicine physician at GWU and performing research on the primary care system in China
Sheldon Steiner (Categorical Track, Bread for the City); now Hospital medicine physician with Kaiser Permanente in Virginia
Our UMPH class of 2016:
Paul Blair (Categorical Track, Unity Health Care Homeless Outreach; Whitman-Walker Health); now Infectious Diseases Fellow at Johns Hopkins University
Kelli Copeland (Primary Care Track, Unity Minnesota Avenue Health Center); then VA Chief Resident; now primary care physician at DC VA Medical Center
Saria Izzeldin (Primary Care Track, Unity Upper Cardozo Health Center); now Primary Care Physician with Kaiser Permanente in Maryland
Ashley Noisette (Categorical Track, Holy Cross Health Center); now Rheumatology Fellow at University of Maryland